What Are Some Good Reasons to Go Digital? Check Out Our Film Transfers!
Information and Pricing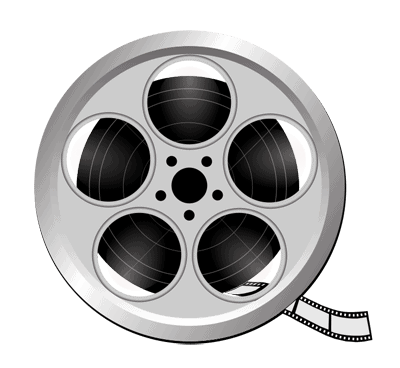 Film Transfer to DVD, Blu-Ray or Portable Hard Drive
Film can have sound or no sound
Our Film Transfers are created using our HD 1080p Frame By Fame Capture Technology ensuring the sharpest image possible.
If you wish to have the High Definition transfer backed up on a portable hard drive for safe keeping we can do that also.
Provide a choice of authored DVD or Blu-Ray with Menu/Label.
It will be packaged in an nice, impact resistant case.
 Film Editing
We can edit your film and remove any clear or blank footage as well as colour correct if it is required.
Other than in the case of black or clear footage, we usually preserve every frame as long as there is an image on the frame.
Depending on the length of the videos, we can easily combine multiple videos onto a single DVD and Bu-Ray disk.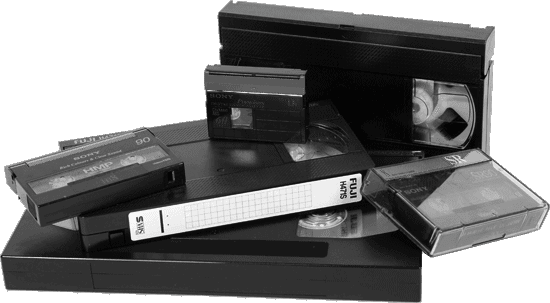 We Digitally Transfer:
8mm
Super8
16mm Film
VHS tapes
Super VHS tapes
BETA tapes
DV, Mini DV formats.
We do PAL tape transfers as well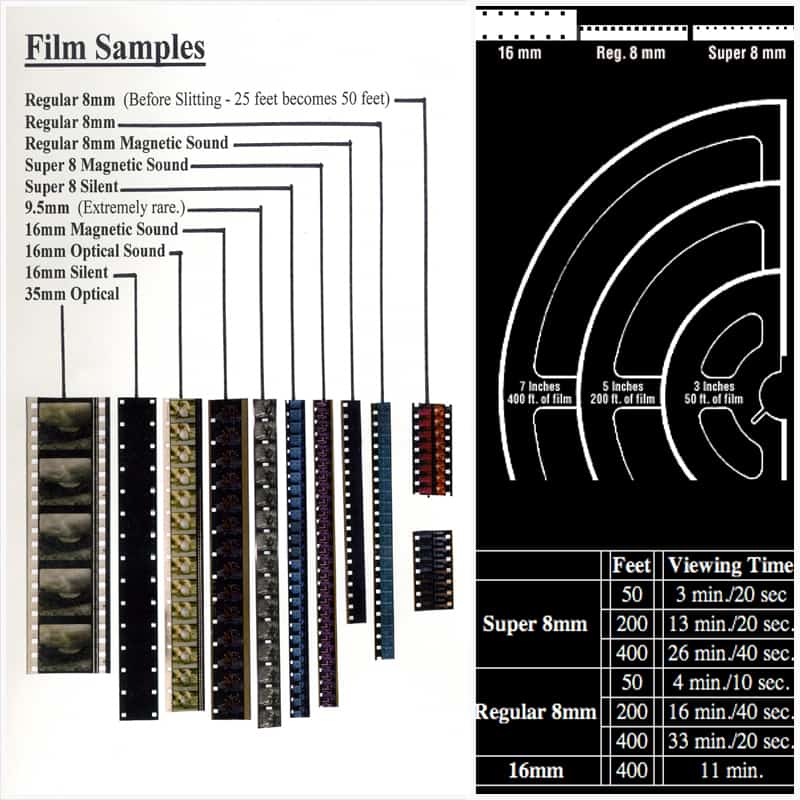 Questions and Answers:
What if I want you to start and stop copying at a certain point of a video (Eg. VHS tape)?
We call this monitoring copying.
That means we need to pay close attention to the start and stop points of the video.
You will need to give us the approximate length of the video segment to be copied and a description of the "in and out" points. This is an additional cost.
My film is very old and has some breaks in it. Can you still transfer it? 
We will do cleaning  and minor repair of your film should it be needed.
Extensive cleaning of mildewed covered film is an additional service that we offer.
Film provided in many multiple short sections is not accepted.
Our high definition film transfers are done gently frame by frame so as not to harm your film. it also results in a much sharper image. 
How long does Film take? 
Usually 14 to 28 business.days. Rush services are available for those who are planning a last minute special occasion viewing the old home movies.
How long will other formats, like VHS take:
Regular service transfers will usually be done 10 business days.*
subject to customers location and existing customer orders.
How to organizer your videos for your project?
You can organize your movie film reels and tapes by number, by date, event, family names.
 If you don't know what is on each individual reel we can transfer it in random order.
Pricing
HD HOME MOVIE TRANSFERS –No sound 8mm, Super 8, 16 mm
Maximum feet per DVD: approximately 1500 ft
Original empty reels will be returned with the order
Footage is charged at $0.32 per foot for regular 8mm and Super 8mm
One time film cleaning fee $29.95 if warranted by film condition
Archival authored DVD with menus $32.95 plus cost of two hours digital transfer (with or without sound)
Transfer digital file formats (MP4 or MOV) to your portable hard drive $35.00 plus the original cost of digital transfer and dvd
With Sound 8mm, Super 8, 16 mm
Digital transfer of footage is charged at $0.40 per foot for 8mm and Super 8mm
Digital transfer of footage is charged at $0.45 per foot for 16mm
Archival authored DVD with menus $32.95 plus cost of two hours digital transfer (with or without sound)
VIDEOS TO DVD TRANSFERS – Pal, VHS, VHS-C, Beta,  Hi-8, Digital 8, Video 8,  Mini-DV
Video tape transfer to dvd (2 hour) regular disk $32.95
Video tape transfer to hard drive (2 hour) regular disk $29.95
Please Note: All references to harddrives are those that must be provided by customer. We do not supply hard drives unless the customer has agreed for us to purchase a hard drive on their behalf.
Sony BETAMAX Transfers
Video tape transfer to digital format for hard drive $29.95 (2 hours no dvd)
Archival authored DVD with menus $32.95 plus cost of two hours digital transfer
Duplications of any original dvd by us:
| | | |
| --- | --- | --- |
| 1 Copy | 2-4 Copies | 5-10 Copies |
| $14.95 | $12.95 | $10.95 |
1 Copy $14.95
2-4 Copies $12.95
5-10 Copies $10.95
Testimonials
Henry Martens –Family History Keepsake DVD, Farm history Keepsake DVD
To anyone who is thinking about having some DVD's made up, I would highly recommend Hotshot Media , phone number 204-740-0907.
I have had family photos made into DVD's as a family history.  Also, a 60 year history of our farm.  They have a real feel for this work and are very sensitive to what you would like to have done.  Again I would highly recommend them.
Henry Martens
Maureen and Lloyd Lee – Family History Keepsake DVD, 50th Anniversary Presentation DVD and Birthday Keepsake DVD
BRIAN – We want to express our thanks for the great work you have done making 3 DVD's for us.  Lee family, relatives and Business was our first and came from  Lloyd's dad's slides.  Our second adventure was our 50th Wedding Anniversary that you did this spring, we played it at our party and had great reviews.  Our third video you just finished for my sister's birthday.  She is Down's Syndrome and we know she will enjoy the DVD many times over.
We will have much enjoyment over the years from these videos and the real plus is they take up very little space.
Thank you very much.  Maureen & Lloyd Lee
Candice Brown
I just want to thank Brian and Bev again for the fantastic work you did for me and my family. Over the years, watching our home videos on VHS has been very special to my family and what a relief it is to now watch them forever on DVD. It was comforting to know that our memories were in the hands of such friendly and professional people. What a delight it was to watch over the Christmas holidays with my family. Thank you for all that you've done. I'm looking forward to working with you again in the future. Candice Brown
Len Fisher 
Thank you so much for converting our many amateur films to a disk which presents them in a professional manner complete with a musical background. Needless to say the convenience of playing a disc instead to wrestling with projectors and film strips, rewinding etc. makes it a pleasure to view. Thank you both again
A. & G. McNish  – Weddings 
Thank you so much for our Wedding DVD. We absolutely love that we can re-live our Mexican Memories…all the Best
T. Marshall – Video Production
THANK-YOU very much for sending this to Me..! ! I really enjoyed the pictures.. ! ! TERRY MARSHALL
A. Sobkow  – Video Production
Great video! My Youtube video crawler picked up on this and I've made a post to eBrandon about it to help get your work the recognition it deserves! cheers, Adam
Dianne  – Video Services
I just wanted to recommend and thank Hotshot Media for their fine work at Christmas time when they hurriedly did some transferring for us! We enjoyed recapturing the memories, which thanks to them, are ours forever!
L Carels  – Home Movie Transfer
We had tubs of VHS tapes of our children growing up. The tapes found their way to storage and were collecting dust. I took them to Hotshot Media to have the transferred to DVD. We had copies made for each of our children as christmas gifts…they were a big hit! I would like to them for their terrific work. I will be returning to them to have all our VHS tapes transferred in the future,. It's comforting to know they will all be safe on DVD after all..you cannot replace memories. Thanks again.
R. Geseron  – Video Services
Hello folks, A BIG thank you for the job done. I spent hours re-caping those happy days when I was trying to cheer and tape at the same time! ! I know my son will enjoy viewing these as much as Laurie and I have. Best to you and yours! Merry Christmas and may the New Year be filled with much joy and success. Richard Geseron
Wilhelmina   – Home Movie Transfer
Video was very well done. The choice of music was terrific and the timing of the songs was terrific. Very professionally done and it will be cherished for years Thank you for the terrific job.
Dan – Home Movie Transfer
We had a segment from a VHS tape transferred onto DVD and are very pleased with the results The service at HotShot Media was fast and friendly, and we would definitely take our business there again!